Raj Kapoor and His Music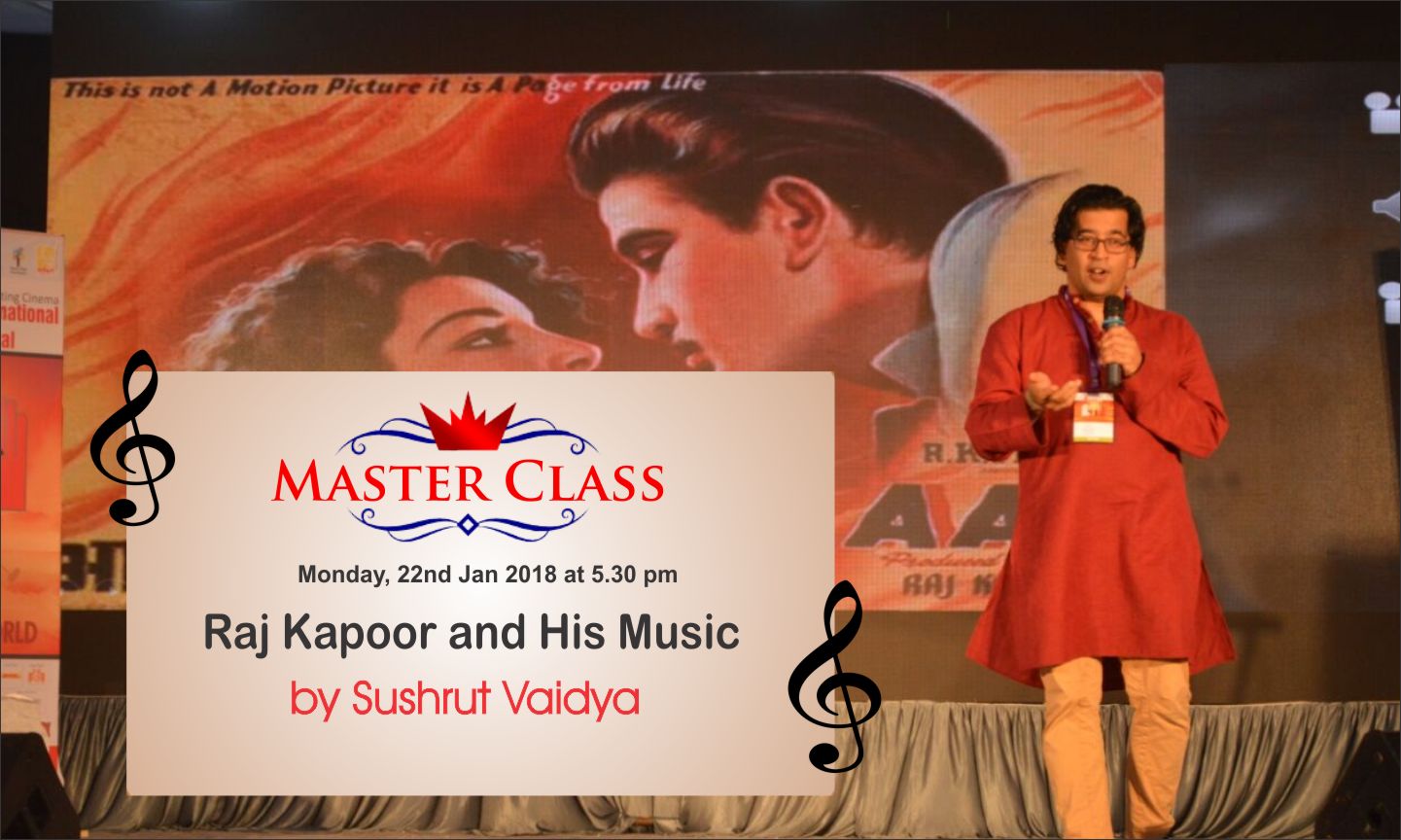 The music of RK Films stands out as a epitome of the golden era of Hindi film music. It's hold on people's minds remains intact after several decades. The lecture explores the evolution of the 'RK Song' - looking at its distinct 'musicality' and how it came about through the contributions of some exceptionally talented individuals, guided and presided over by the unique vision of Raj Kapoor. The lectures looks at the stylistic and thematic evolution of the RK song and the individual contributions of the RK team members.
Reflection of Social evolution on Hindi Songs a presentation by Sushrut vaidya was most entertaining and educating event at PIFF.
YOU CAN ATTEND THE SAME AT YIFF, MUMBAI ON 22ND JAN. So be there at YIFF.

Mohan Krishnan lecture on Post Production, Digitisation and Restoration, intrigued the audience at PIFF. YOU CAN LISTEN TO HIM AT YIFF, MUMBAI ON 23RD JAN. So be there at YIFF.